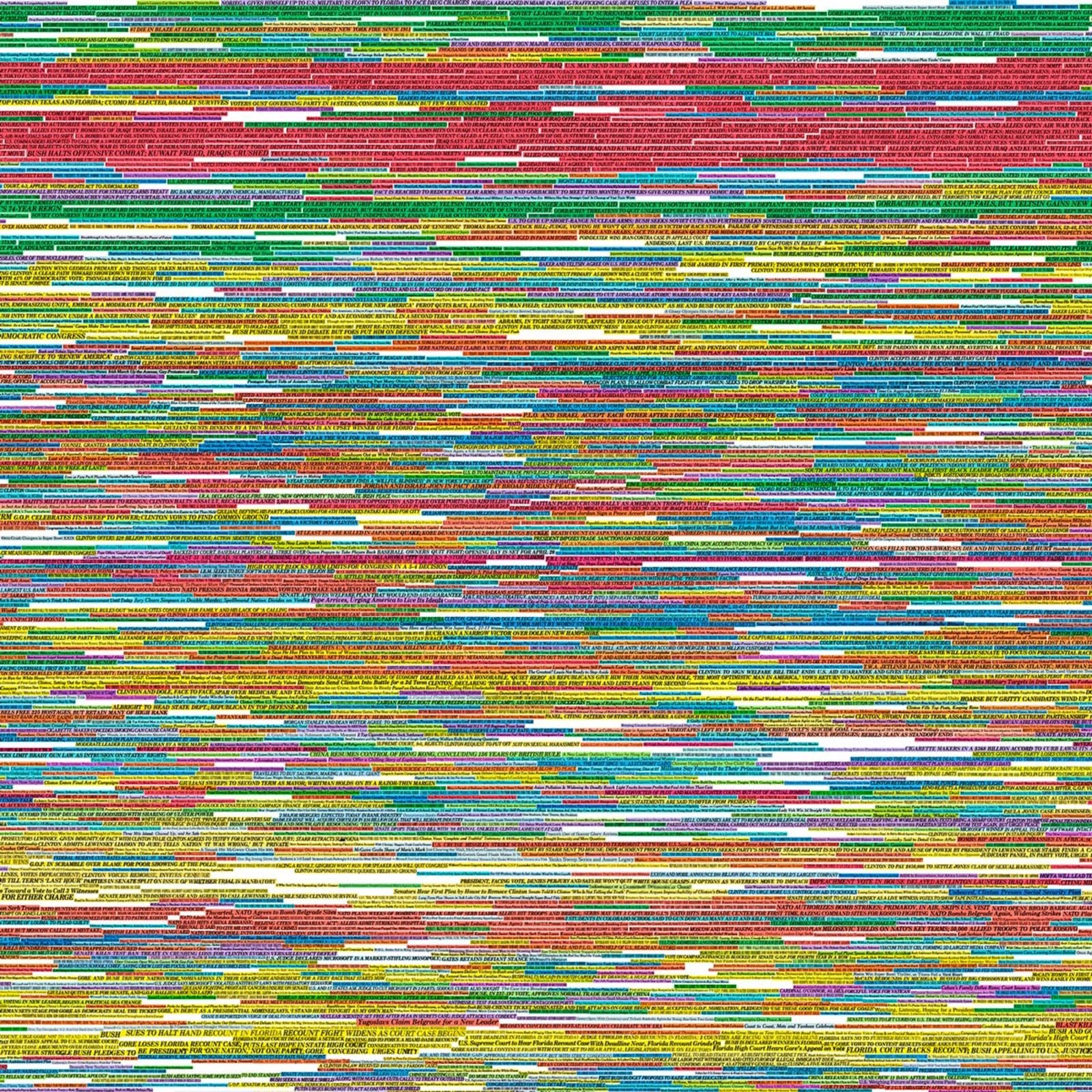 "I started this project and began to find patterns in the headlines," Bocchino said. "I wasn't trying to make any kind of statement of my own regarding the media. I want the art to speak for itself and provide its own interpretations." - A. J. Bocchino on New York Time Headlines (1990 – 2005)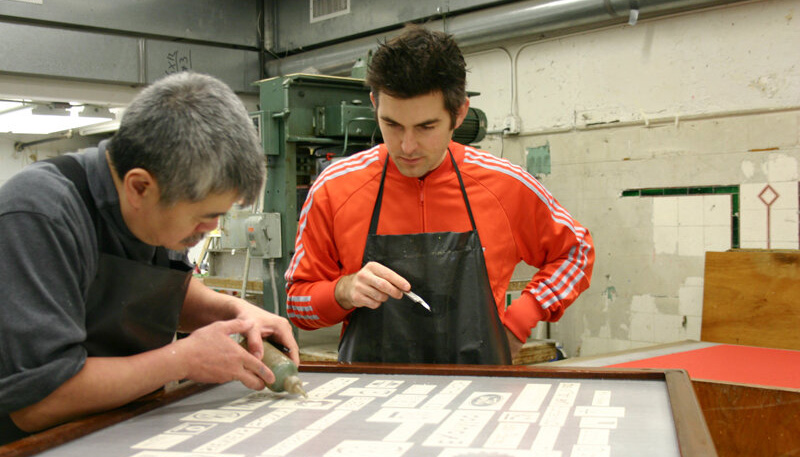 New York Times Headlines (1990-2005) by A. J. Bocchino:
Through the use of meticulous color-coding and chronological arrangement, artist A.J. Bocchino curated a collection of microfiche containing headlines amassed over a decade from The New York Times. This illuminating assemblage offers a unique glimpse into the key issues that permeated global media during this period. Bocchino's artistic vision manifested in two striking murals: the first a wall-sized collage spanning topics from "Elections" in luminous yellow to "Poverty" in deep purple, while the second, a smaller mural, was characterized by shades of red and orange and showcased headlines pertaining to the post-9/11 rebuilding of lower Manhattan. By eliminating the accompanying words and honing in on the chromatic hues, Bocchino revealed the particular emphasis given to certain topics throughout time, resulting in a visually compelling "Times timeline."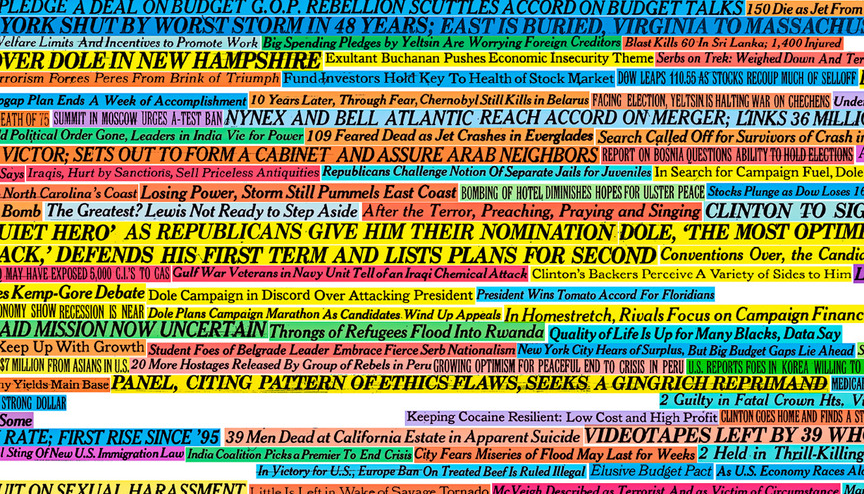 A. J. Bocchino is a New York-based artist whose practice focuses on the accumulation, archiving, and analysis of mass-media information. He obtained his BFA from Tulane University in Louisiana and his MFA from Tyler School of Art in Pennsylvania.
Born in 1974, Bocchino has exhibited his work in major galleries and museums, including the Print Center in New York. His artwork explores the patterns and attention given to different topics in the news over time, prompting viewers to consider how information is conveyed and received. In 2021, Bocchino's piece "Silo" was offered at auction by New Orleans Auction Galleries.
Part of Maharam Digital Projects for Skyline Design.
Back to Designers