In healthcare facilities, the abundance of microorganisms is no surprise. Many of these harmful microorganisms can be transmitted through direct contact with high-touch surfaces. Hospital bed rails, reusable patient care equipment, and even cubicle curtains can all be sources of cross-contamination. However, with the advent of smart glass technology, hospitals can now provide a healthier and more hygienic solution for patient privacy.
Smart Glass: Improving hospital hygiene and privacy
To ensure patient safety, hospitals must maintain a clean environment and reduce the presence of pathogens that can spread between patients. High-touch surfaces and frequently used items are common sources of microorganisms and can lead to the transmission of serious infections such as MRSA, C-diff, and VRE. One such hotspot for germs in almost every hospital is the cubicle privacy curtain, which is regularly handled by both patients and hospital staff. By replacing hard-to-clean curtains with smooth glass surfaces, smart glass partitions provide an effective solution to this perennial problem.
Smart Glass: Enhancing hygiene and privacy measures in hospitals
Unlike curtains, which must be periodically removed, laundered, and rehung, smart glass partitions can be cleaned several times a day. The switch-activated privacy glass allows for targeted sanitization and more frequent cleaning schedules.
Smart glass partitions offer a great way to balance hospital hygiene with patient respect and decency. The glass can be activated by a wall switch, remote control, movement sensors, or even voice activation for a zero-touch solution. This provides a safer, more hygienic solution in intensive care settings where frequent patient checks are required. Moreover, in regular wards, it can deliver a more flexible solution, giving patients more autonomy over their surroundings.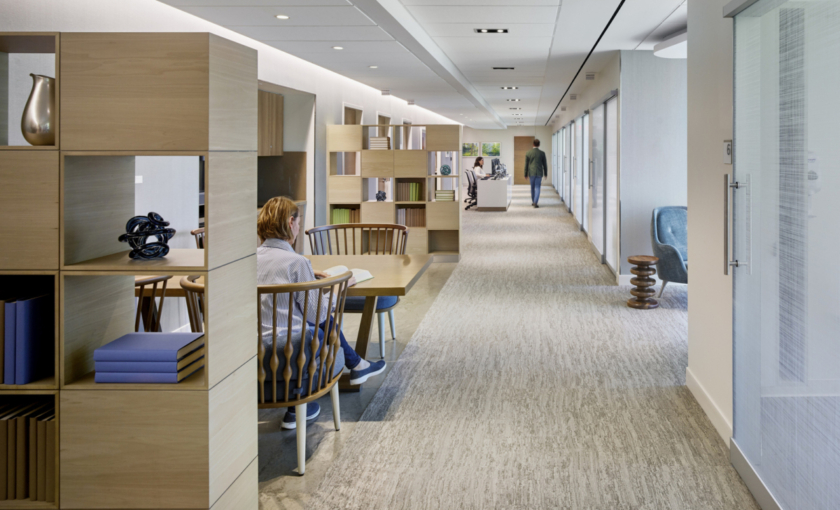 Smart Glass: Creating a comfortable environment for patients to heal
Smart glass partitions also provide noise control, with greater protection than flimsy curtains from the noise of a busy hospital ward. With a noise rating of around 35dB, smart privacy glass facilitates a calmer atmosphere for patients, promoting rest and improving healing.
In addition to soundproofing and improved hygiene, smart glass partitions offer another key aid to patient recovery in the form of light. Unlike cubicle curtains that can block light and create a dingy atmosphere in the ward, smart glass partitions create a bright and spacious ambiance that can have a positive effect on both patient recovery and staff morale.
Skyline Design is a leading provider of smart glass solutions that can help healthcare facilities improve hygiene, reduce cross-contamination, and enhance patient privacy. With 40 years of experience in the industry, Skyline Design offers a wide range of customizable solutions that can meet the specific needs of any healthcare facility. By choosing Skyline Design, hospitals can ensure that they provide the safest and most hygienic environment for their patients, staff, and visitors.