Published on 12/12/2022 — The way we live in the present time has driven us to stay indoors more often than we want—about 80 percent of our time is spent inside. The lack of sunlight, fresh air, and connection to nature can take its toll. It is no wonder that there has been a major push in adding greenery to work, healthcare, and retail spaces. Adding a living glass wall to a commercial space is not just beautiful to look at, it is a smart business decision.
Skyline Design living glass walls give you a way to design with nature without the upkeep of real plants. Because the walls are glass, they are durable, cleanable, allergen and mess-free. Browse through our pattern library, search the portfolio of photography by our design partners, or supply your own artwork to create a one-of-a-kind living glass wall in your space.
We have gathered several benefits of having living glass walls in offices, hospitals, health clinics, and retail spaces below.
Living Glass Walls in Workspaces
Office design speaks volumes about a company's identity – it communicates work culture, ideas, and vision to clients, employees, and potential recruits. When we talk about office design, it is all about creating a space that facilitates productivity, organization, and communication while leaving room for creativity and personalization. Having a living glass wall within a workspace can help cultivate the relationship between employees and nature, especially when they are glued to technology all day.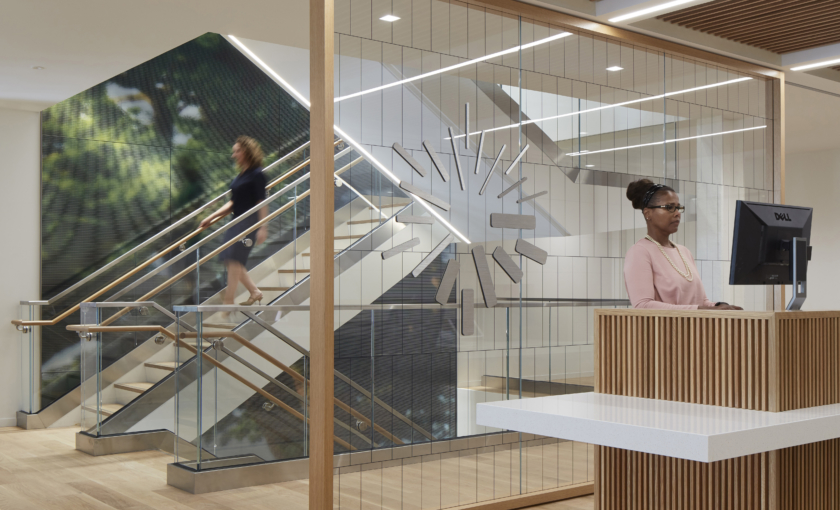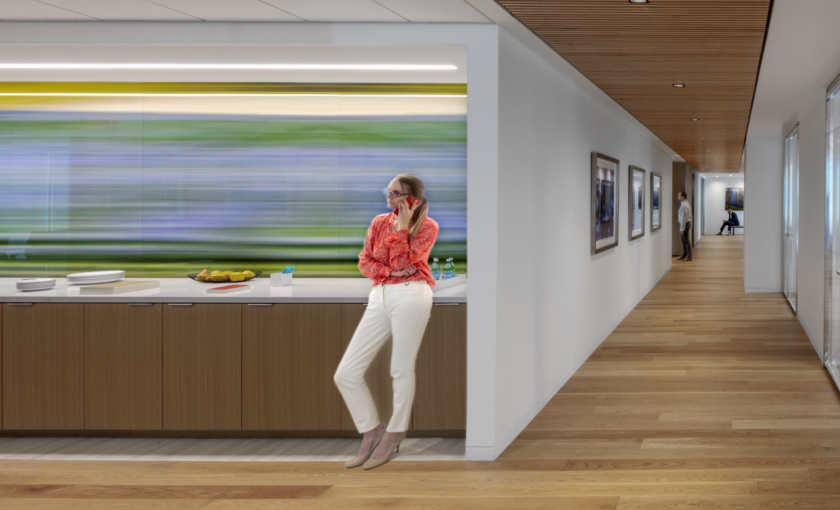 Living Glass Walls in Healthcare Spaces
In collaboration with Henry Domke, a former family physician and photographer of nature art for healthcare, Skyline Design has been populating healthcare spaces with easily cleanable artworks. When Domke started Henry Domke Fine Art in 2003, he claimed that research began "to tell a compelling story about how patients exposed to nature, or even images of nature, healed more quickly, had less stress, and required less pain medication." Living glass walls are durable, cleanable, and allergen-free – perfect for hospital design and any other spaces in the healthcare industry.
Living Glass Wall in Retail Spaces
There is a real art to getting retail store design right; from eye-catching visual merchandising, slowing down the customer journey, to marking out the customer path around the store. Retail store design is all about getting customers over the threshold and influencing them to make a purchase. One way to do it is to give customers some breathing space. Having a living glass wall can help aerate the store layout while being mess-free as it does not require any soil or watering.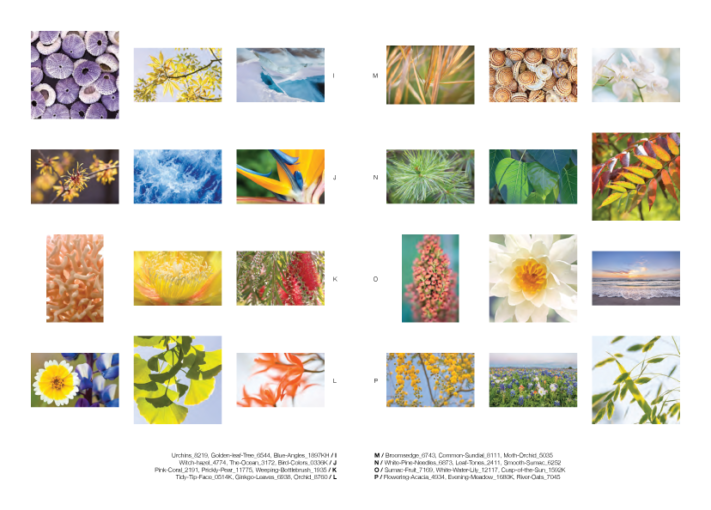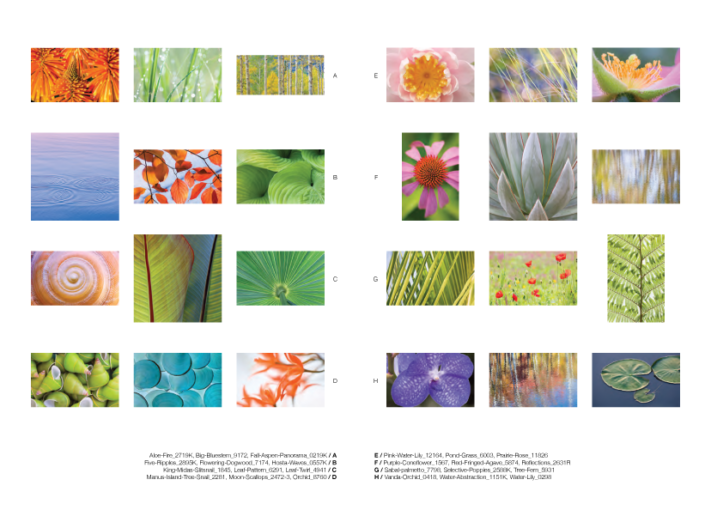 Skyline Design Architectural Glass Greenery Pattern Collections
Skyline Design has collaborated with several artists and photographers to make commercial spaces feel warmer and brighter.
Henry Domke specializes in creating nature art for hospitals and clinics.
Florence Delva is known for her ethereal macro photographs of botanical and natural elements.
Zeva Oelbaum is a photographer, fine artist, author, and filmmaker, who moves between these disciplines to express an enduring interest in culture, found objects, and history.
Bonnie Edelman's photographs of land, sky, and seascapes are blurred and abstracted to direct viewer's focus toward the colors and compositions of these works.